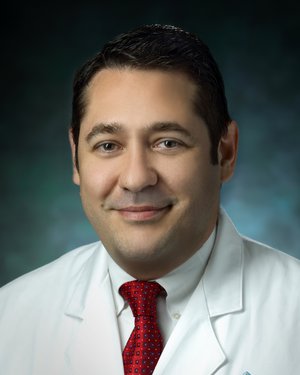 Assistant Professor of Neurology
Dr. Ricardo Roda earned a combined MD/PhD degree from University of Rochester and completed an adult neurology residency, followed by a clinical neuromuscular fellowship at Johns Hopkins University School of Medicine. Following residency, he underwent training in genetics at the neurogenetics branch of National Institute of Neurological Disorders and Stroke (NINDS), focusing on the use of the newer DNA sequencing techniques in genetic diagnosis, and in establishing genotype/phenotype correlations for neuromuscular disorders.
His clinical interests include genetic muscle disorders, mitochondrial disorders and the role of mitochondria in both muscle disease as well as in aging.
Dr. Roda works closely with other members of the myositis center in tackling particularly challenging cases that may have a genetic cause.